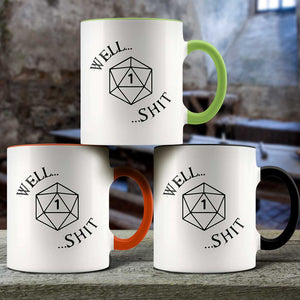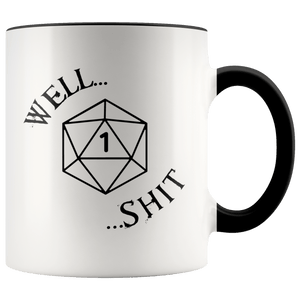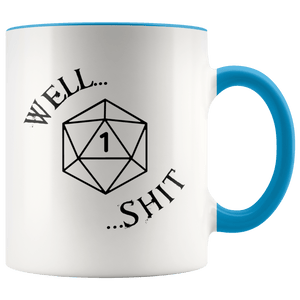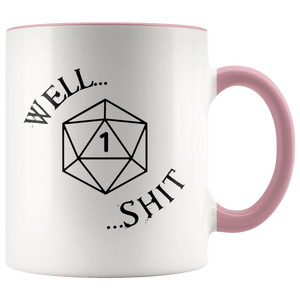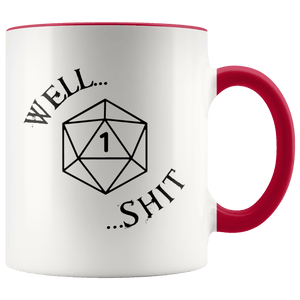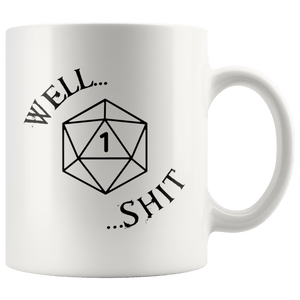 There is nothing quite like that critical moment in a DnD campaign when everything has been placed on your shoulders! You know you can handle it, you look your companions fearlessly in the eyes...you got this... You grab your d20, shake it vigorously and roll...well...shit...it's a damn 1! Next thing you know your tripping on your beard or fart so loud it wakes the sleeping dragon or some bullshit. 
Well, do yourself and your Dungeon Master a favor and roll a guaranteed crit by buying this mug for yourself or a gift for anyone in your party, they will surely like it better then that shitty roll in the dungeon...

Just pick your favorite color and add to your inventory!
Mug details
This high quality 11oz. ceramic white accent mug has a premium hard coat that provides crisp and vibrant colors that will last for years. Perfect for all hot & cold beverages. 
Standard 11oz size
All mugs are printed on demand
Processing time 3-6 days
Will ship separately from coffee
High gloss & premium white finish
Accent color on handle and inside mug
Dishwasher and Microwave safe
3.7″H x 3.7″W x 3.2″D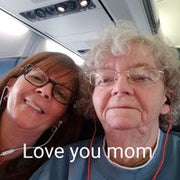 As a coffee addict I am always looking for a better cup. The Arcane Coffee is one of the smoothest, best tasting coffees I've ever had. Absolutely recommend buying this. Easy site to use, shipped fast.. I'm a forever customer now.
Theresa Deacon
I have been getting my coffee in the morning on the way to work. Now I have been making my coffee at home and bringing it with me! Smooth and delicious! I will be buying another lb of coffee when I finish this one.
Chrissy Wilkins