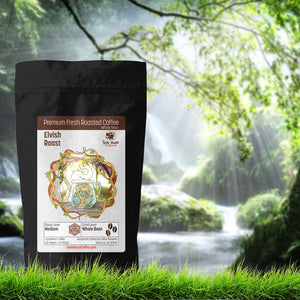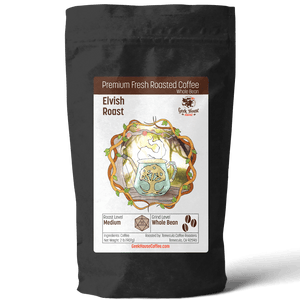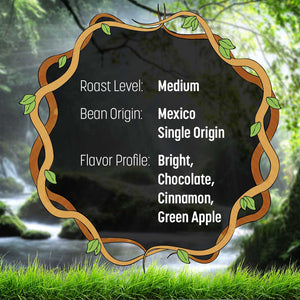 Anything that comes from the Elves is renown far and wide as the utmost quality. The Elvish Roast coffee is no exception! Bright and uplifting, this coffee has notes of smooth chocolate, warming cinnamon & crisp green apple. 

All Coffee from Geek House Coffee is roasted in small batches, ground and packaged to order.

Please read the Elvish Roast backstory below for a little insight into the ages old Holathanas trees and the Elves who guard them.
Elvish Roast Backstory
The magic Holathanas trees that grow in the sacred forests are as ancient as the elves who cultivate them. Since the Second Age, the Wood Elves have harvested the cherries from this tree to make a delightful brewed coffee from its beans. The flowers and cherries that grow are unusual as they do not seed so while the Holathanas trees are seemingly immortal, they can never be replenished. These elegant trees are heavily guarded by skilled Rangers and are widely regarded as one of the Wood Elves natural treasures.
Typical of Elvish culture, the beans are hand-picked by highborn and lowborn alike and shared openly with all. Anyone who crosses into their borders and declared friends of the forest, can enjoy the Elvish Roast with impunity. This organic medium coffee sings with chocolate, cinnamon and bright green apple and has an enchanting aroma that is unmistakable.
Not Sure Which Coffee is Right for You?
I understand you might not know which coffee is right for you, but I don't want you to feel lost. Please do not hesitate to message me on Facebook or email me at vinny.geekhousecoffee@gmail.com with any questions, comments, or to share fun campaign story!
I'm here for you, and thank you for supporting small businesses, especially during these times!
 ~ Vinny
Coffee Stats
Single Origin
Medium Roast
100% Mexican Beans
Chocolate, cinnamon & green apple

European Preparation

DM Notes
European Preparation (EP): which indicates the coffee has undergone rigorous sorting - usually by hand, though increasingly via optical sorters.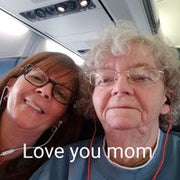 As a coffee addict I am always looking for a better cup. The Arcane Coffee is one of the smoothest, best tasting coffees I've ever had. Absolutely recommend buying this. Easy site to use, shipped fast.. I'm a forever customer now.
Theresa Deacon
I have been getting my coffee in the morning on the way to work. Now I have been making my coffee at home and bringing it with me! Smooth and delicious! I will be buying another lb of coffee when I finish this one.
Chrissy Wilkins