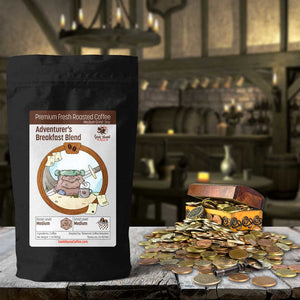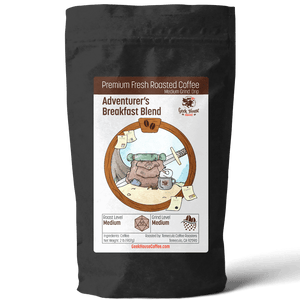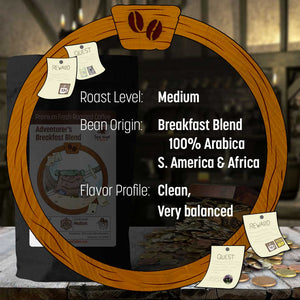 Adventurer's Breakfast Blend is specially made to get any adventurer's daily quest off on the right path. A very clean and balanced flavor that is never bitter.
All Coffee from Geek House Coffee is roasted in small batches, ground and packaged to order.

Please read the Adventurer's Breakfast Blend Back Story below for a short story on this great coffee. 
Adventurer's Breakfast Blend Backstory
A robust "House Blend" coffee served coast to coast by almost every inn, tavern or quest hub in the realm. This perfectly smooth, medium bodied blend is the needed starting point for virtually every Adventurer! You can pull up a chair to any armored patron with a cup of Adventurer's Breakfast Blend and listen to story after story as he or she weaves legendary tales of collecting 9 rat tails, picking 5 blue flowers by the river, or my personal favorite – killing countless boars to get a rare drop of a Pristine Pelt…how are you supposed to kill a boar with a 2 handed sword or magic missile and get a Pristine Pelt, seriously?! …but I digress…buy this coffee, it's really good, you won't be disappointed!
Whether you are starting your daily grind, dropping the kids off at his or her blacksmith apprenticeship, or 20 years into your epic quest at the business tower; the Adventurer's Breakfast Blend won't leave you behind.

Not Sure Which Coffee is Right for You?
I understand you might not know which coffee is right for you, but I don't want you to feel lost. Please do not hesitate to message me on Facebook or email me at vinny.geekhousecoffee@gmail.com with any questions, comments, or to share fun campaign story!
I'm here for you, and thank you for supporting small businesses, especially during these times!
 ~ Vinny
Coffee Stats
Medium-light Roast
100% Arabica Beans
South America and Africa
Clean, Balanced Flavors
DM Notes
This traditional "House Blend" is a robust coffee that is very balanced and stands up well to cream or simply black. A perfectly smooth, medium bodied blend of hand selected specialty grade Arabica beans from South America and Africa.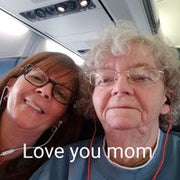 As a coffee addict I am always looking for a better cup. The Arcane Coffee is one of the smoothest, best tasting coffees I've ever had. Absolutely recommend buying this. Easy site to use, shipped fast.. I'm a forever customer now.
Theresa Deacon
I have been getting my coffee in the morning on the way to work. Now I have been making my coffee at home and bringing it with me! Smooth and delicious! I will be buying another lb of coffee when I finish this one.
Chrissy Wilkins