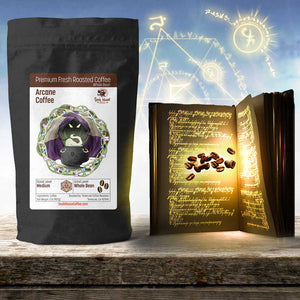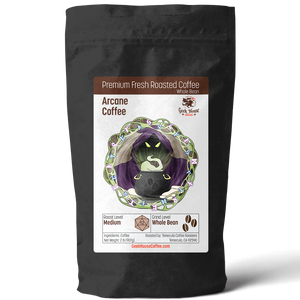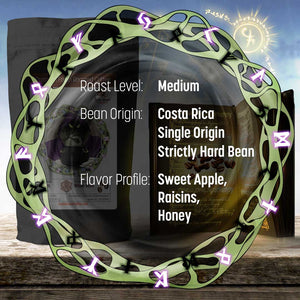 Our most popular coffee - Arcane Coffee is a delightful single origin medium coffee with notes of sweet apple, raisin & honey, this magic coffee is something to behold (and taste)! 
All Coffee from Geek House Coffee is roasted in small batches, ground and packaged to order.

Please read the Arcane Coffee's backstory below to learn about how the Mages grow, cultivate and share this magical brew throughout the realm.  
Arcane Coffee's Backstory

The Arcanis Arabicaus tree is truly otherworldly as they are conjured by only the most skilled Mages from other planes of existence and are not found in the natural world. These trees take 100 years to fruit but only have a life cycle after that of about 5 – 10 years. By comparison, a natural growing coffee tree usually matures and fruits after 3 – 4 years and will have a life cycle of about 25 years. You and I both know Wizards are inherently lazy and use their magic to automate and simplify remedial tasks. It's kind of ridiculous if you ask me, but Mages in the field of botany have actually trained these trees to roast the beans while still on the tree! But hey, to each their own I suppose.
The extreme altitude of the floating towers where they grow combined with the ancient Wizard's acutely refined palates give the Arcane Coffee it's unique flavor. The coffee is a smooth medium-light bodied brew with hints of sweet apple, raisin and honey. While Wizards traditionally drink tea, that is not due to preference in taste, but availability. Even with the gift of magic, Arcane Coffee is still very rare throughout the realm. Wizards, unlike Dwarves are not protective of their special coffee, rather they share it among their friends and allies freely as a treat.
Mages of all disciplines have been enjoying this special drink for thousands of years while pouring over ancient texts, spells and scrolls. The most hardened and experienced drinker drinks Arcane Coffee with pure liquid mana rather than milk or cream.
Wholesale Order Minimums
12oz bags= Minimum order of 15 bags
1lb bags= Minimum order of 15 bags
2lb bags= Minimum order of 8 bags
5lb bags= Minimum order of 2 bags
Coffee Stats
Medium Roast
Single Origin
100% Costa Rica Beans
Sweet Apple, Raisin & Honey

SHB Classification of Beans
EP Sorting
DM Notes
An extremely high quality bean is grown at over 1,200 meters (4,000 ft) above sea level in the mountains of Costa Rica. These amazing beans are hand picked and sorted. 

Strictly Hard Bean (SHB): a quality and altitude spec from Costa Rica and Guatemala, meaning that the coffee has been grown above 1,200 meters above sea level (MASL), generally a denser and higher-quality bean than the HB (Hard Bean) classification.
European Preparation (EP): which indicates the coffee has undergone rigorous sorting - usually by hand, though increasingly via optical sorters.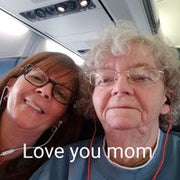 As a coffee addict I am always looking for a better cup. The Arcane Coffee is one of the smoothest, best tasting coffees I've ever had. Absolutely recommend buying this. Easy site to use, shipped fast.. I'm a forever customer now.
Theresa Deacon
I have been getting my coffee in the morning on the way to work. Now I have been making my coffee at home and bringing it with me! Smooth and delicious! I will be buying another lb of coffee when I finish this one.
Chrissy Wilkins